How to Activate Watchdog Anti-Malware
0 55
22-Oct-2020
06:36 pm
---
How to Activate Watchdog Anti-Malware
Download Watchdog Anti-Malware Free Trial: Click Here
In order to activate Watchdog Anti-Malware please follow steps below:
Step 1: Please click here to download Watchdog Anti-Malware.
Step 2: Open the program and click the License box in the lower left corner of the window. Click the Activate License button. Enter your product key (including dashes) into the input box and click the "Activate" button.
You can find activation code in your email.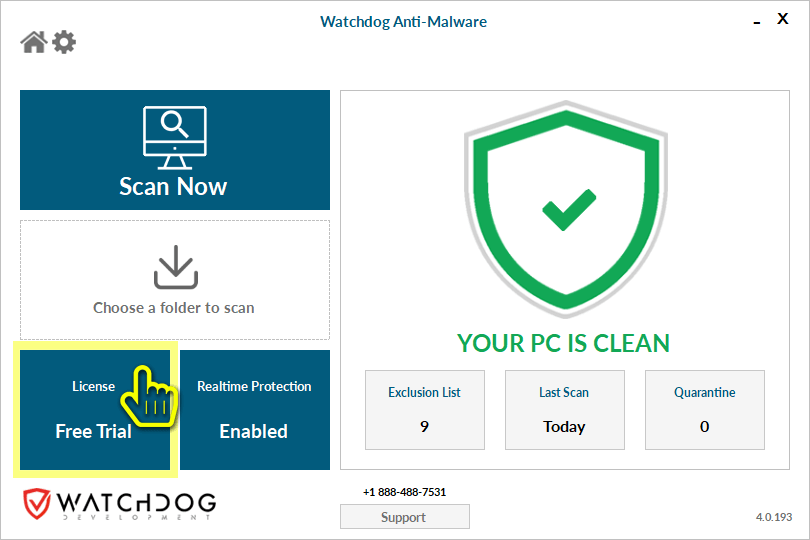 Click on Activate License:

Enter your license Key and click on activate.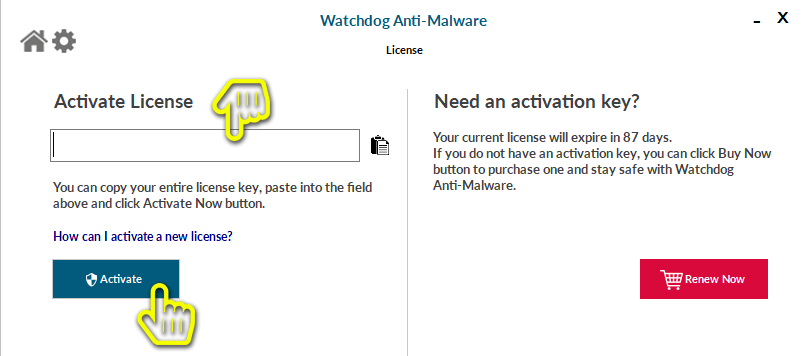 No Comment found for this blog!